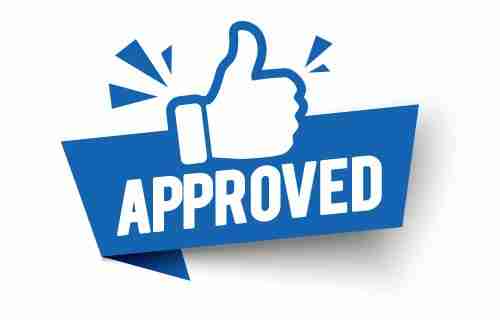 Approved For The AV You Need Without Hassle
Let's be honest..plans often change in the MICE Industry. Maybe you need a larger venue due to increased attendance. With that, you need larger screens, more speakers, and more labor.
These changes have caused your Event Production costs to be much higher than initially anticipated, and you need to sit down with your boss or client to explain.
Luckily, adjusting your Event Production needs is a normal part of the planning process. Explaining the cost will be easy if you're armed with the right ammunition for the battle that lye ahead.
Here are four easy tips to keep in mind:
Make AV A Top Priority
The best way to keep surprises to a minimum is to set expectations about Event Production's cost from the start of planning. It helps to begin with an overall end goal and work backward.
Does your meeting or event need to reflect your industry position as a leader? Or is the goal to break away from the pack of competitors? There needs to be room in the budget for High-Quality sound, lighting, and video.
Being proactive will help you focus on the budget allocated for these critical areas of the meeting.
From the start of planning, describe why you need Event Production and how it will help the event meet your goals and benchmarks. If parts of the event start to change and grow, you will be better prepared to explain why there needs to be flexibility in the Event Production budget.
It will be easier to explain any adjustments to decision-makers and stakeholders if audio-visual and event production needs focus from the start.
Research and Compare AV Quotes & Companies
Let's be honest. Audio-Visual quotes can be extremely confusing documents filled with tech jargon that most people are unfamiliar with.
It helps to be prepared to discuss the main components in a quote or proposal to your event's decision-makers. It helps to ask your Event Production provider for details on the equipment and services they are proposing.
You should also get different quotes, and be sure to compare them apples-to-apples, so you know precisely where the discrepancies are. For example, two event production companies may have a 15%-25% difference in price for projectors and screens.
But are the projectors on one quote brighter than the other quote? Are the screens on each quote the exact dimensions, or is one a 16:9 widescreen format screen, or does one quote has smaller screens than the other quote?
If you need quoting package options, your Event Production provider can give you different quotes to suit different price levels… one quote that provides the minimum amount of the equipment and services you need to be successful, and one that takes care of every possible scenario that may arise.
Once you've received the options, let your client or boss have the final decision on the right way to proceed.
Emphasize the Time You'll Save
If you hire an Event Production partner that handles all the details, you can spend time focusing on other event elements.
Meanwhile, an Audio-Visual contract from a company that's not focused on their partners may include only the bare-bones minimum, meaning you're additional spending time troubleshooting and managing Event Production details.
Stress this point to your decision-maker, and they will understand the higher cost for the right Event Production partner.
Take Advantage of Opportunities to Save on Budget
Suppose your decision-makers and stakeholders remain hesitant to make room in the budget for quality Audio-Visual services.
In that case, it can help to remind them of the costs of missed opportunities.
What perception do you give to potential customers when your events look or sound like low-budget productions? What do you lose when your attendees notice and don't return to the next event.
Most professional presenters emphasize that leaders need to understand the costs associated with impacting and not focus on the bottom-line expenses.
The cost of AV may be higher than anticipated — but the cost of leaving customers with a wrong impression is much higher.
When your decision-makers have the proper information to take into account, you'll be ready to easily justify the cost of high-quality AV services while making a great impression.